I've worked with Chicago Youth Centers since 2017 leading garden programs at several of their locations: Elliott Donnelly Youth Center (EDYC), Crown Center, Epstein Center, and Fellowship House. During my certification course for Edible Gardening and Landscape Design with Windy City Harvest, I designed a new garden space for EDYC by repurposing a sand pit and guided the youth to bring it to life! Due to the pandemic, garden programming shifted online into "Gardening at Home" lessons.
I started working with Carole Robertson Center for Learning in 2019 leading gardening workshops, and am running their Environmental Justice Changemakers program in partnership with After School Matters in the summer of 2020 (virtual programming).
I have worked with ASM since 2018 to run apprenticeship programs for teens: the Grant Park Urban Potager Farm Ambassadors apprenticeship, and the Environmental Justice Changemakers apprenticeship.
I led the "seed to table" preschool gardening program at Smart Love Preschool from 2015-2018. I love teaching preschoolers about where their food comes from, and the joys of connecting with nature!
I worked with Urban Growers Collective during the summers of 2018 and 2019 to lead their Grant Park Urban Potager Farm advanced apprenticeship program in partnership with After School Matters. The teens learned how to give tours of this beautiful downtown farm to the public!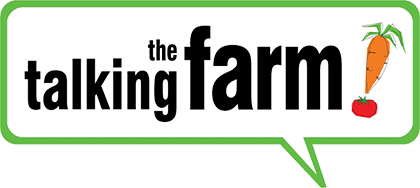 I led gardening programs and workshops with The Talking Farm at Edison Elementary and at YMCA Evanston, where we built raised bed gardens using their in-house wood workshop.
I worked with Gardeneers running programs at a variety of CPS schools (K-12), including Rowe Elementary, the Academy for Global Citizenship, and at the rooftop garden at State of Illinois Early Childhood Development Center. I wrote and received grants from Whole Kids Foundation and Kitchen Gardens International to kickstart new garden programs at Oglesby Elementary and UIC College Prep high school.
Sandbox Organics is a certified Organic farm selling a wide variety of high-quality, locally grown produce for the Chicagoland area through it's CSA and the Logan Square Farmer's Market. I collaborated with the farm owner, Yoram Shanan, to continually gain experience with organic production techniques that maximize yield and optimize small-scale farming and gardening practices.
 Aqualogue educates communities on their food systems through art, lectures, classes, and hands-on fun in their aquaponics learning center. Their educational program provides aquaponic system installations throughout Chicago that are compact, user-friendly and replicable. Learning about the closed-loop ecosystem in aquaponics promotes systems thinking, which can be translated into a variety of real-world applications and teaches students about food security, circular economy, water conservation and concepts within the natural sciences. I  oversaw the development of their pilot educational program, which received full finding through their Kickstarter campaign.